Sometimes it's the little things that make you stop and take notice.
Or maybe I'm just easily entertained.
Either way, I spotted this interesting phenomenon on my way to my car the other morning.
Now I'm rushing off to work.  I don't want to be late.  But when you see something like this you have to stop and look.  And take pictures.  And shoot videos.  Then you get in your car and ponder the situation while you drive.  Well, that's what I do.
So I'm walking to my car, and I spot this little anthill.   Right in the middle of the hill is a happy little weed.  It looks like it's growing straight out of the hole.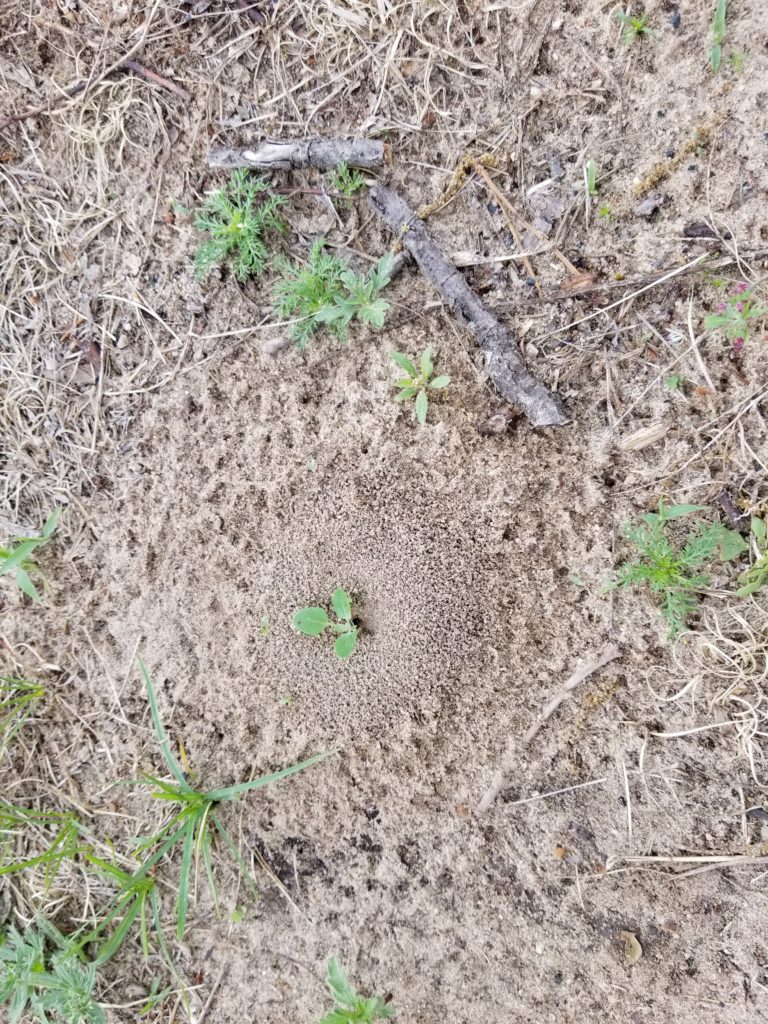 "Well isn't that an interesting little thing."  I say to myself.  I stop, pull out my camera, snap a pic, and lean down to look closer.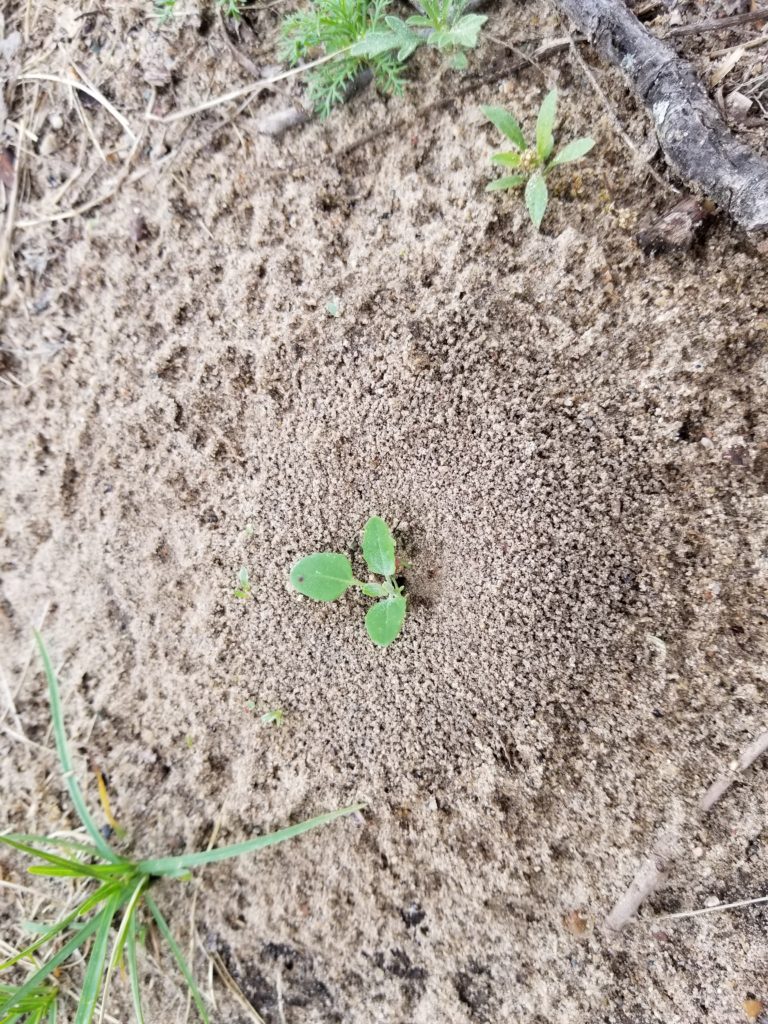 It gets me to wondering how this came to be.  Did the ants see this little weed as a handy canopy to the entrance of their new digs and build their hill underneath it?  Is this a piece of prime real estate in the world of ants?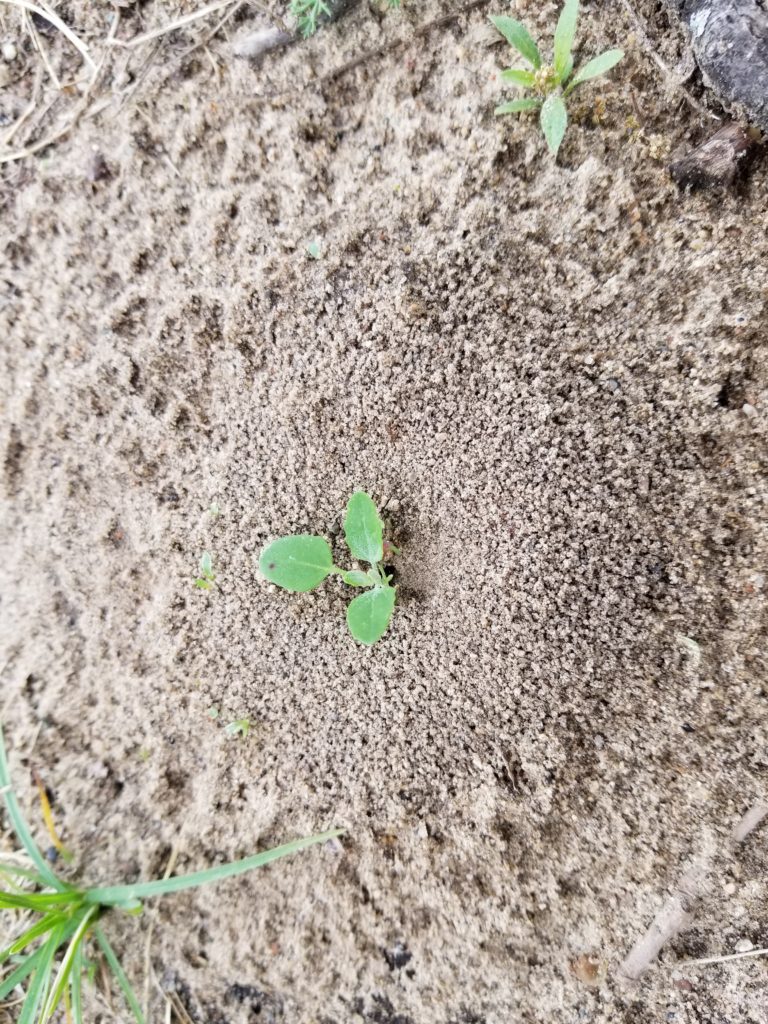 Or maybe the ants built their hill then put the little seed in place so the canopy would grow and provide them shade while they come and go on their ever important ant business?  It's ants making their world a better place by improving the land around them, and increasing their property value.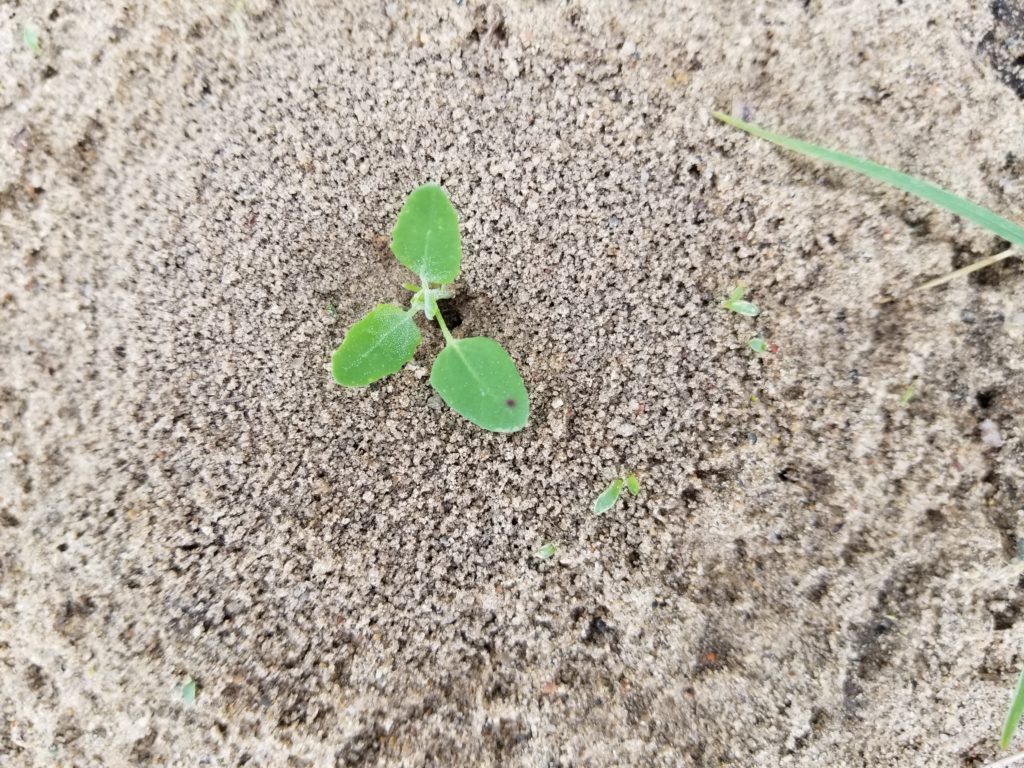 Maybe it was a happy accident.  The ants made the hill.  The seed sprouted, and a canopy was born!   They now have their own little piece of heaven.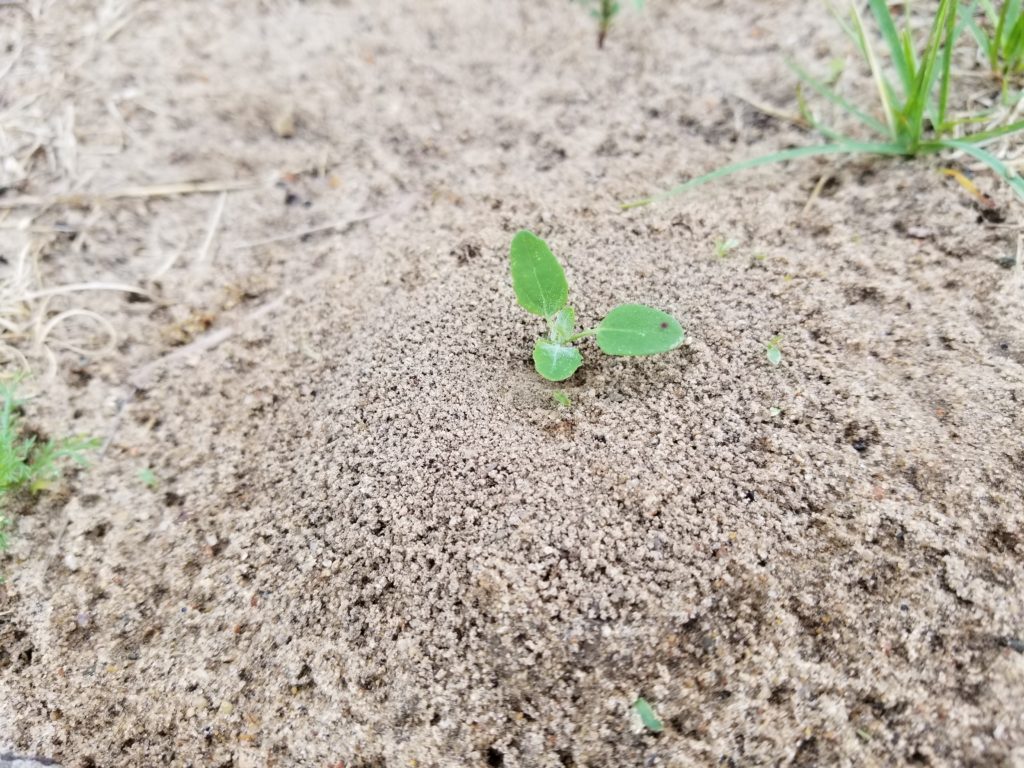 Perhaps it's a not so happy accident.  The ants made their hill.  The seed grew.  Now it's roots are causing structural damage to the entrance or to the many passages underneath.  What do the ants do?  Do they repair the tunnels?  Do they make new tunnels?  Do they move to a new hill?  Maybe they move the front door an inch or two.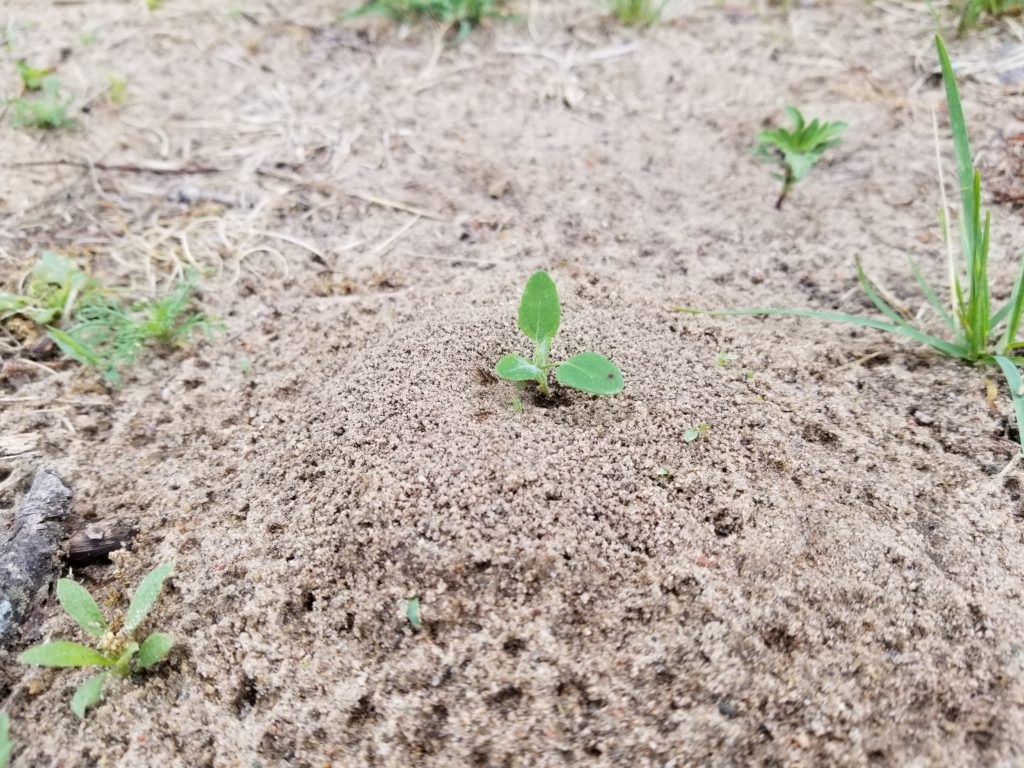 Such ponderables.  How am I ever going to know?
I can't ask the ants.  Ant communication isn't one of my super powers.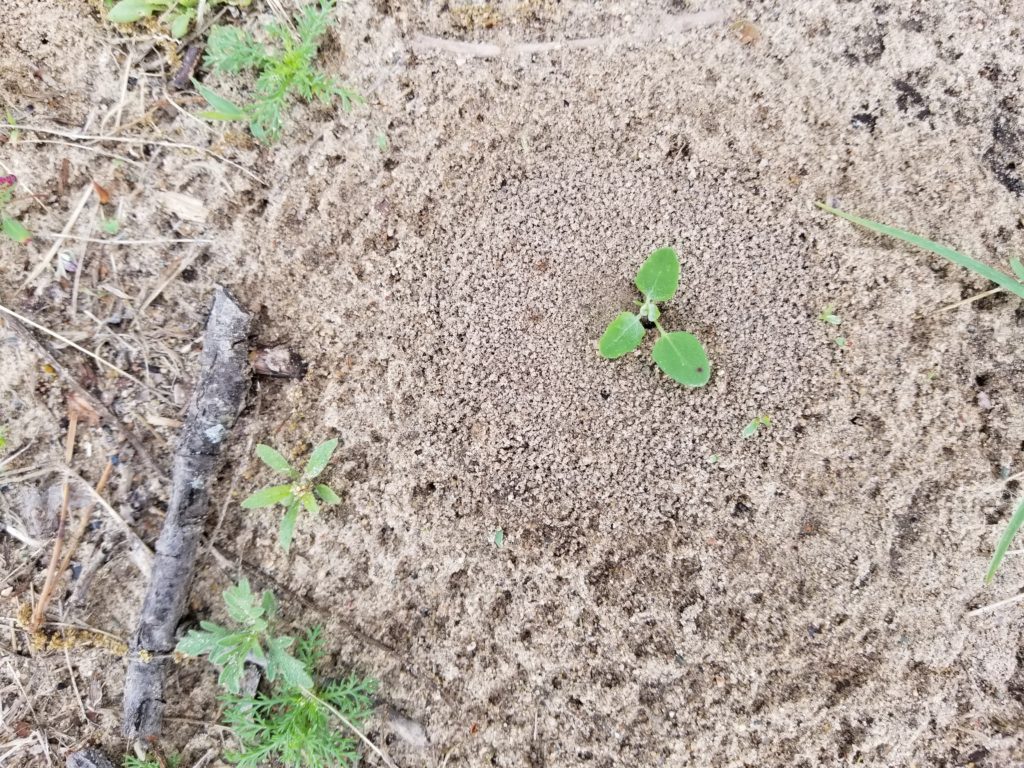 It brings to mind the age old question.
Which came first?  The anthill or the weed?