Links to our Etsy shops!  We appreciate any and all support!  Thank you for visiting and sharing this beautiful world with us.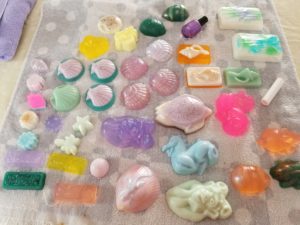 Welcome to Spirit Soaps by Arlene!
Soap making is a passion with me. I've been doing it for years. I'm always looking for something new and fun. Gardening is my life! I'm inspired by God and nature everyday. God blesses me with beauty that I will share with you in my listings.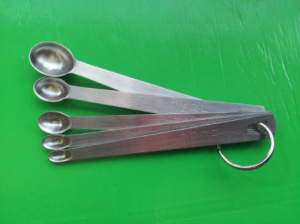 Spiritsupply is run by me, Terry. I have a great love for making skin care products, soap, makeup, and lip balm, preferably all natural or as natural as possible. I am surrounded by artsy fartsy crafty people into all manner of artistic pursuits. Combined, me my friends and family love, soap and cosmetic making, drawing and painting, candle and incense making, model building, sewing, sculpting, writing, jewelry making, photography, gardening, cooking, and candy making. These are just a few of the things off the top of my head, but we all love making all kinds of crazy things.
It is my goal here at Spiritsupply to provide access to a wide range of supplies for a wide range of artistic endeavors. Since my first love is making skin care products, makeup and soaps, that is where the first focus will be. Over time, however, I plan to have supplies for what ever you can think of. If you don't see it ask, and I will look for it.
I will also list some of the products we make here to showcase more of what we do. In particular, Spirit Soaps by Arlene, will have some fantastic products to share with you.
Check back often to see what's new!
Thank you for checking out Spiritsupply. Join us and grow with us!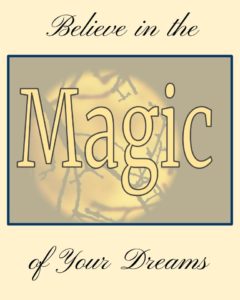 Words and Pictures. Inspiration and Nonsense. That's What We Love to Do.
This shop is all about feeling good. I write, and I take pictures. Nature, flowers, and animals are my favorite subjects.
The best place to take pictures is in Arlene's garden. Arlene spends her entire summer nurturing and growing and loving flowers, trees, shrubs, and vegetables! Her gardens thrive, and people in the neighborhood love to come see what amazing thing she is doing now.
Combining inspiration with her gardens has been a joy and an inspiration for me, and here is where the words and pictures are put together to share joy and inspiration around the world!
Oh, and cats and horses share this wonderful life with us!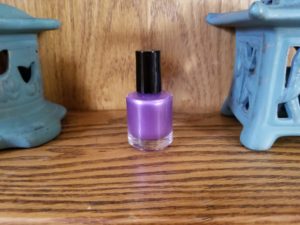 Those strange twinges in your heart, a brief flash in your mind, an elusive image, a thought, a feeling, an idea, a knowing that cannot be articulated, another world that only you can see, that is what inspires me. These twinges, thoughts, and feelings strike me at the most mundane of moments. Perhaps I'm cleaning the bathroom, washing dishes, or driving, and there it is! Maybe it's a gorgeous splash of color, a name, or a nagging feeling of love or betrayal or triumph. It won't leave me until I address it, acknowledge it, feel it. It must become. It must live. It has a story and a life. It is not so much my creation, rather it is simply asking, even demanding, me to bring it forward.
I'll stop, if I'm cleaning for instance, and sit in the middle of the floor, cleaning rag forgotten in my hand. I stare seemingly at nothing. If you looked in the room and saw me there on the floor, you might think I had lost my mind, that it just faded away. I haven't. It hasn't. I am simply catching glimpses into a beautiful and mysterious world.
I put those glimpses, thoughts, and feelings into each product I make. It may be the names of the nail polishes or the brief snippets in each description. It may be the color itself or an entire collection that grows and morphs into what it wants to be.
Caresses and Kisses was born from a love of nail polish and lipstick as well as a love for the strange and fantastical. It gives a wild imagination a place to create something real and tangible.
Nothing makes me feel sexier than having my nails painted in some rare and exotic color, especially of my own creation. I love shiny, glittery, glimmery nails! But I also love colors with a clean smooth even tone.
All the crazy ramblings aside, this is a real business and we take it very seriously. We put a lot of care into each and every product we make. We want happy and satisfied customers. We strive to make a quality product. It is our goal to conduct ourselves and to grow this company with integrity. Please grow with us.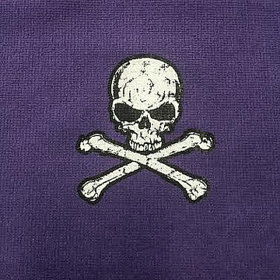 Does the world really need yet another t-shirt company? I mean really, does it? YES!!! Here at Distees we stand for three things. We actually stand for more than three things, but this company's focus is on three main themes. What are those three themes? We'll tell you. They are silliness, inspiration and inappropriateness.
So, first is silly. We believe if you can't have fun then what's the point. Go ahead and laugh. Say something dumb. Do something dumb. Who cares? We don't!!! Just have fun. After we've had enough of being serious, we sometimes like to go on the internet and watch cute kitty videos. Because is there anything that gets you in a fun mood faster than cute kitty videos? Then if we get our fill of kitties we like to go on Facebook and read memes and dumb internet sayings.
However, we have a deeper side too. If there is one thing we have a strong belief in it is empowerment, of ourselves and everyone else. Inspiration, to be our best, to do our best, to fill our souls with truth love and compassion, is our real mission. (But we can still have fun right?) We believe we are responsible for our own lives. This world is an amazing place, and we can live amazing lives if we only believe in ourselves and others. So every day we also feed our hearts and our minds with daily inspirational sayings.
But. Oh no! Yes, there is always a but. We also have what some may consider a darker side. We just think it's funny which goes back to silliness. But, back to that word, sometimes inappropriateness is part of our twisted humor. Much to the chagrin of uptighter (yeah we know that's not really a word) folks, often what makes us laugh the most are dirty inappropriate sayings.
Anyone notice a pattern here? DIStees. Dumb Internet Sayings. Daily Inspirational Sayings. Dirty Inappropriate Sayings."
"I Live in the Country is a participant in the Amazon Services LLC Associates Program, an affiliate advertising program designed to provide a means for us to earn fees by linking to Amazon.com and affiliated sites.