Scruffy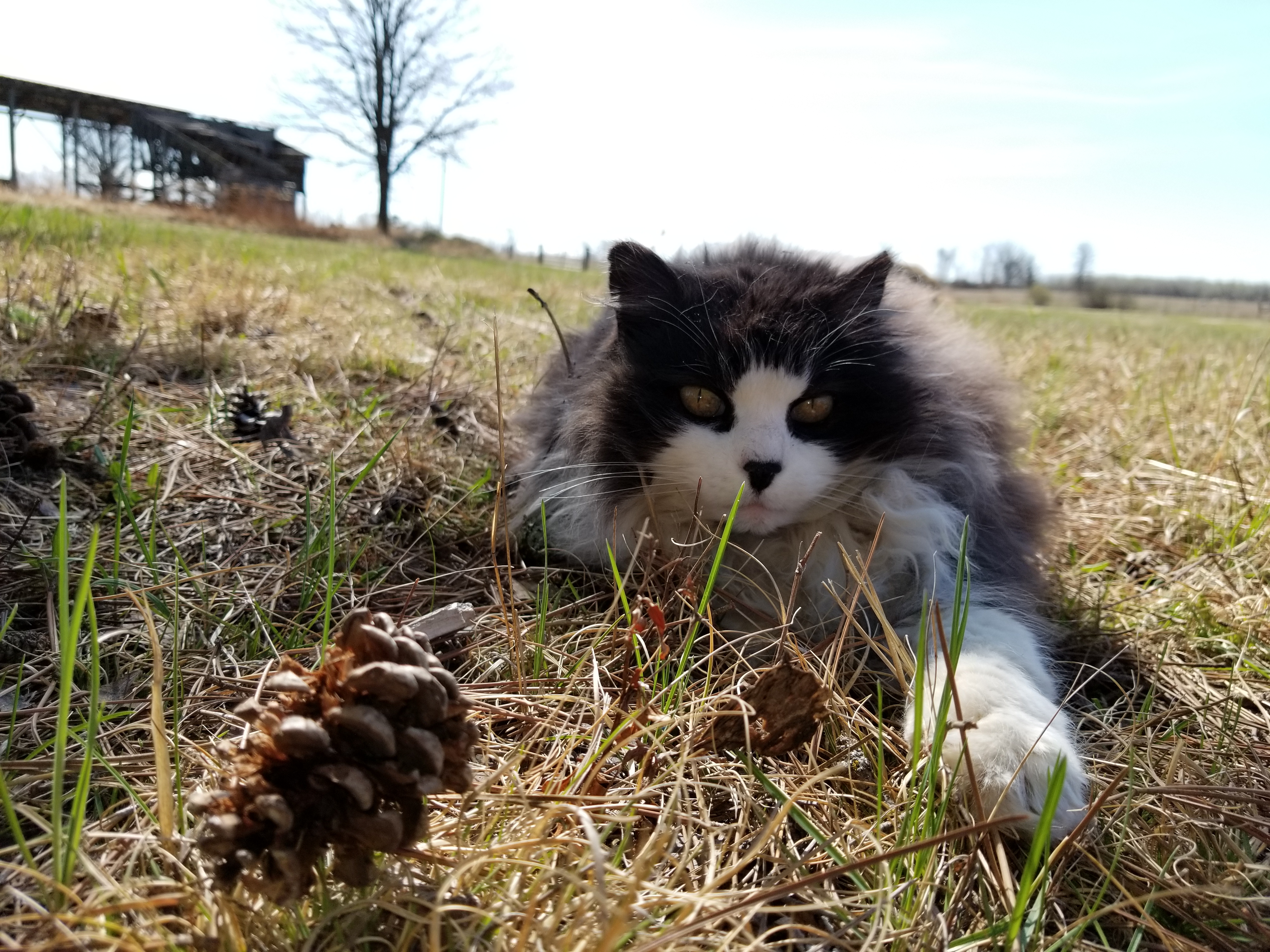 She came to us a terrified wide eyed wild kitten, feral as they come.  We don't know where she came from.  She was just here one day.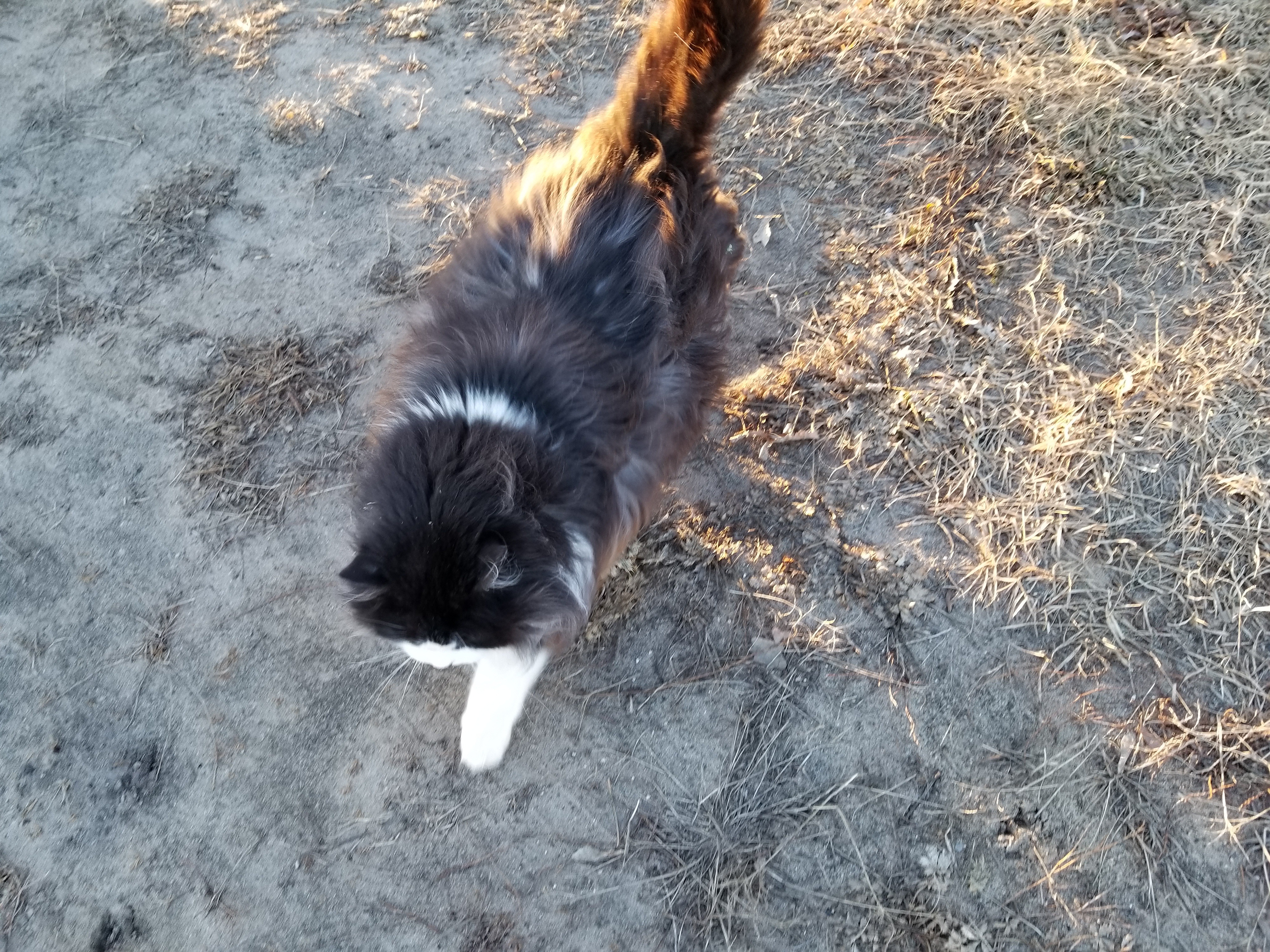 The tiny scared thing refused to be run off by the reigning Queen, Abby.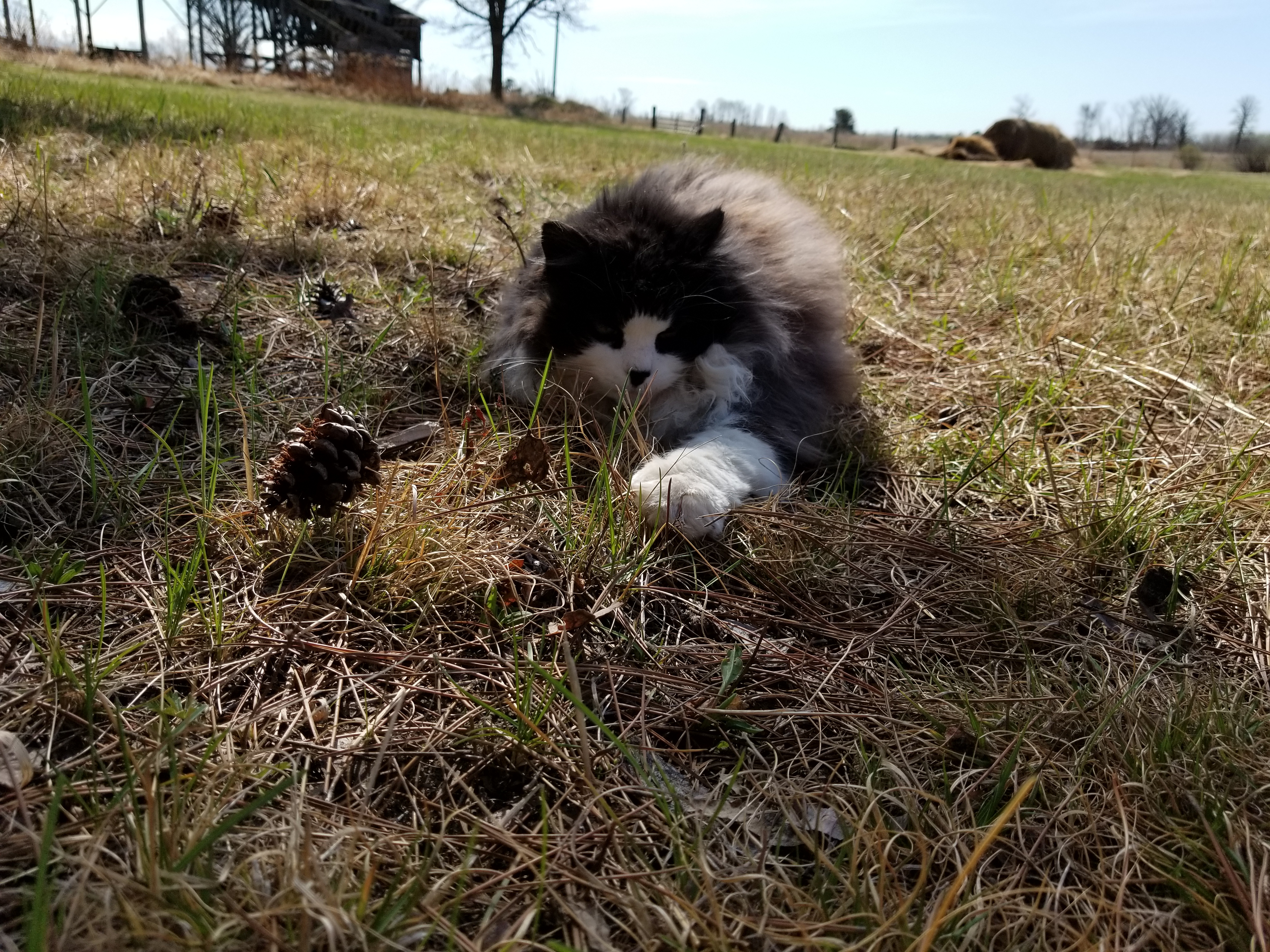 Scruffy found a place with food and shelter where she could hide and feel safe.  She stuck like glue, a tenacious and determined little kitten.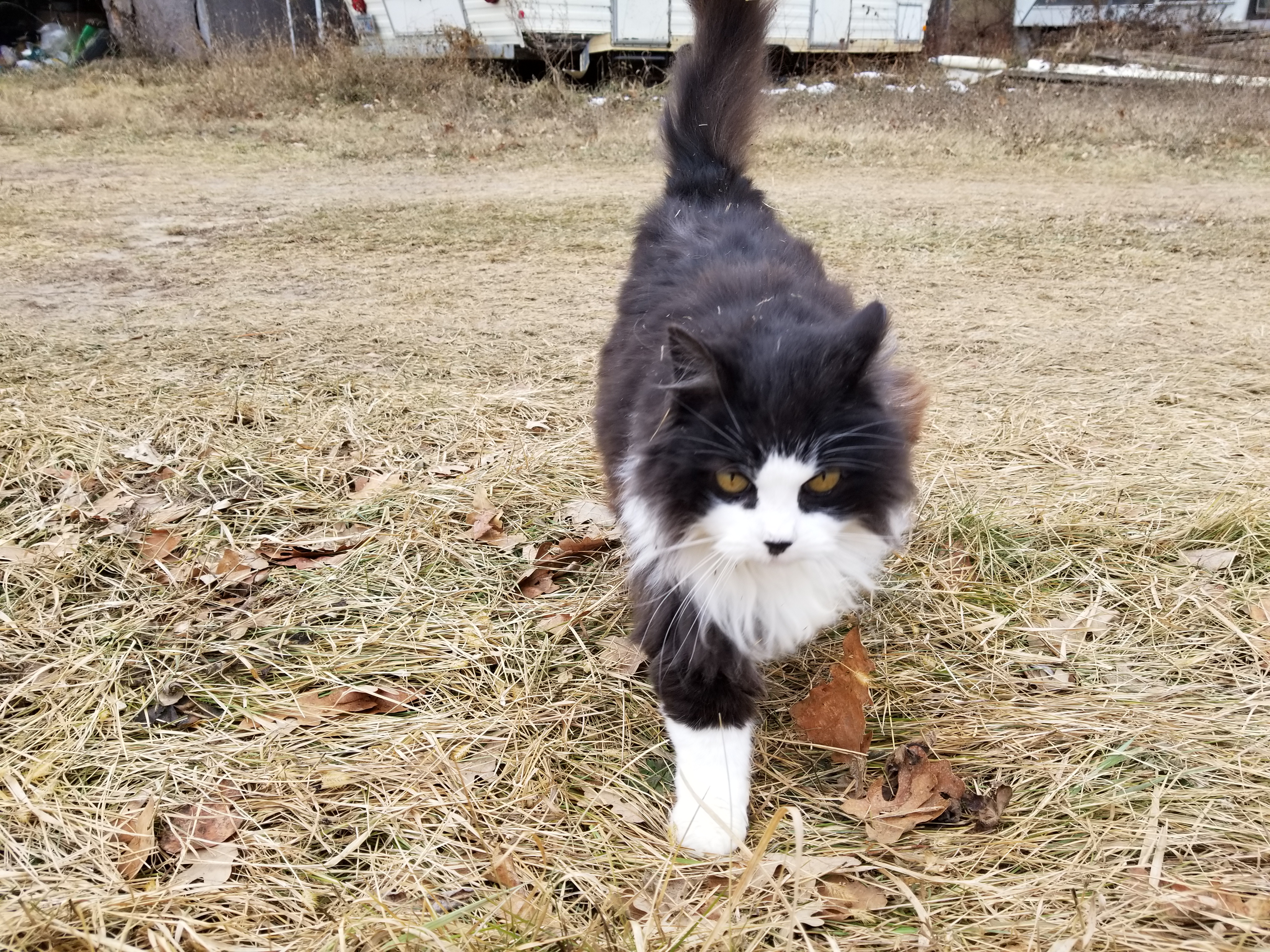 Scruffy is really a princess.  All the other cats don't like her much.  They think she is peasantry, while they are royalty.  They have it wrong.  Wait till they learn the truth!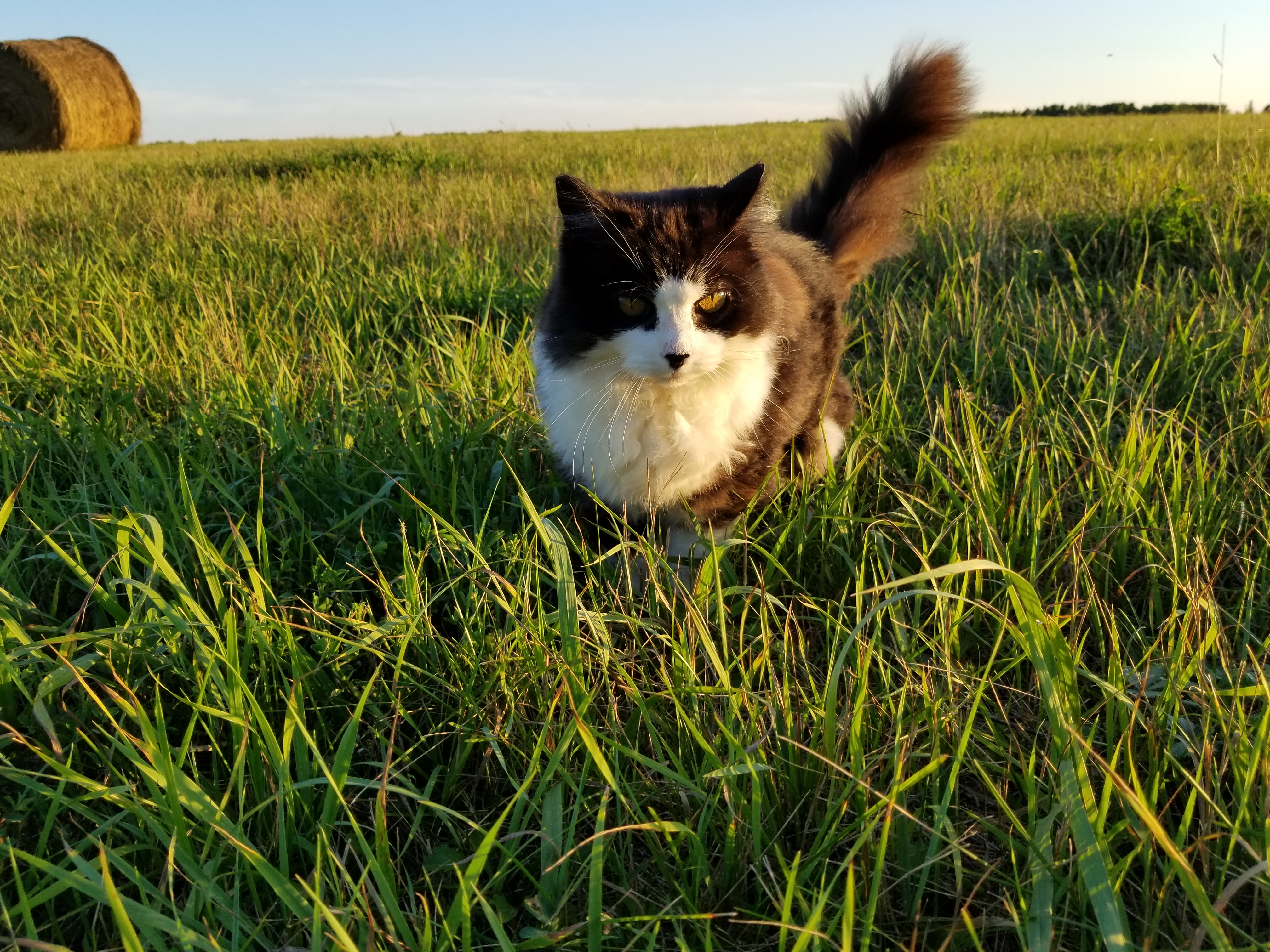 Scruffy is elusive and has to be approached on her terms.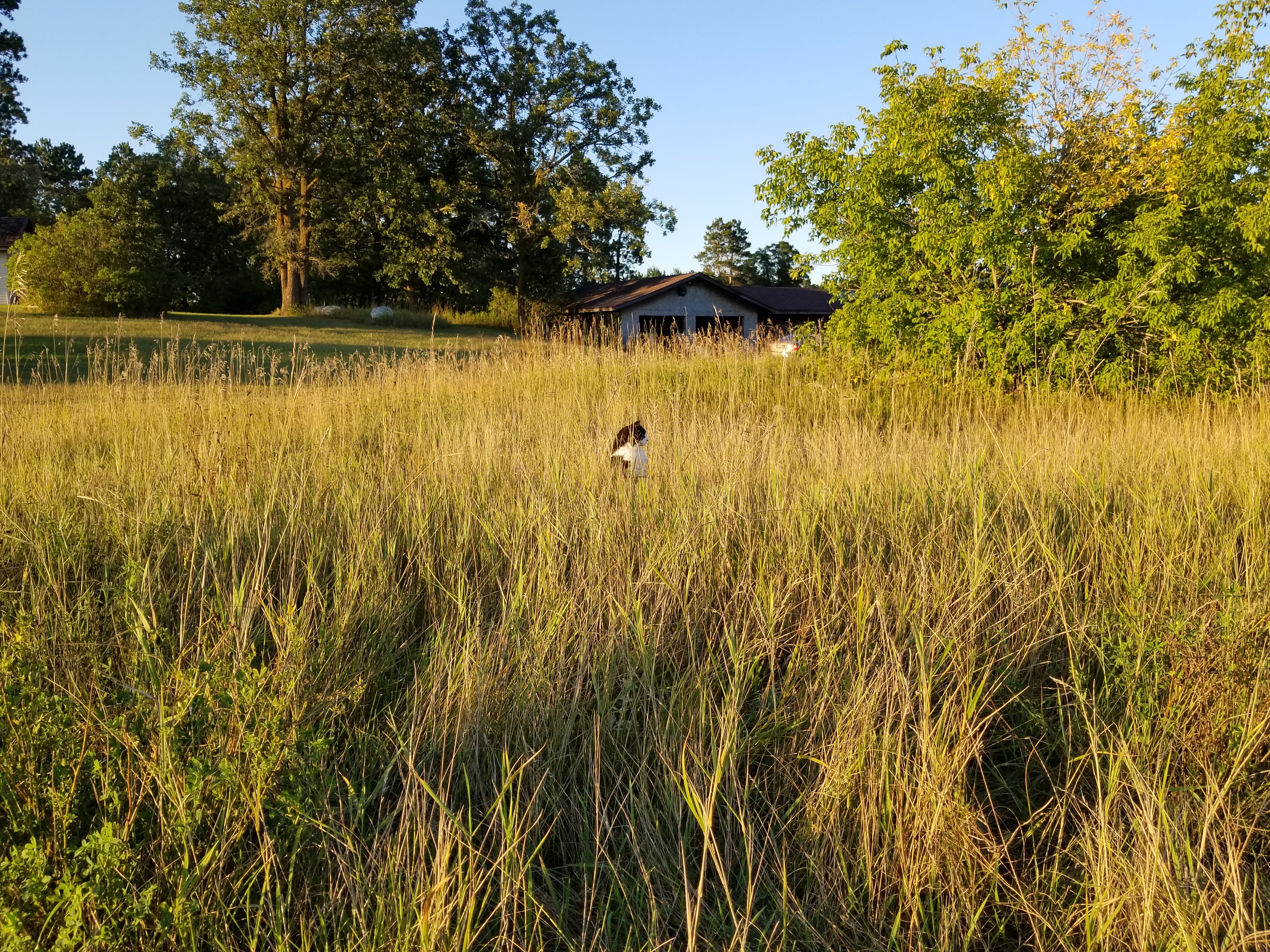 But once she comes to you, she loves to be petted and even held.