Daisy
She loved her Bug so much.  Bug was the designated head licker, and Daisy was the happy recipient.  Bug spent more time licking Daisy than all the others combined.    And no.  Daisy and Bug are not related.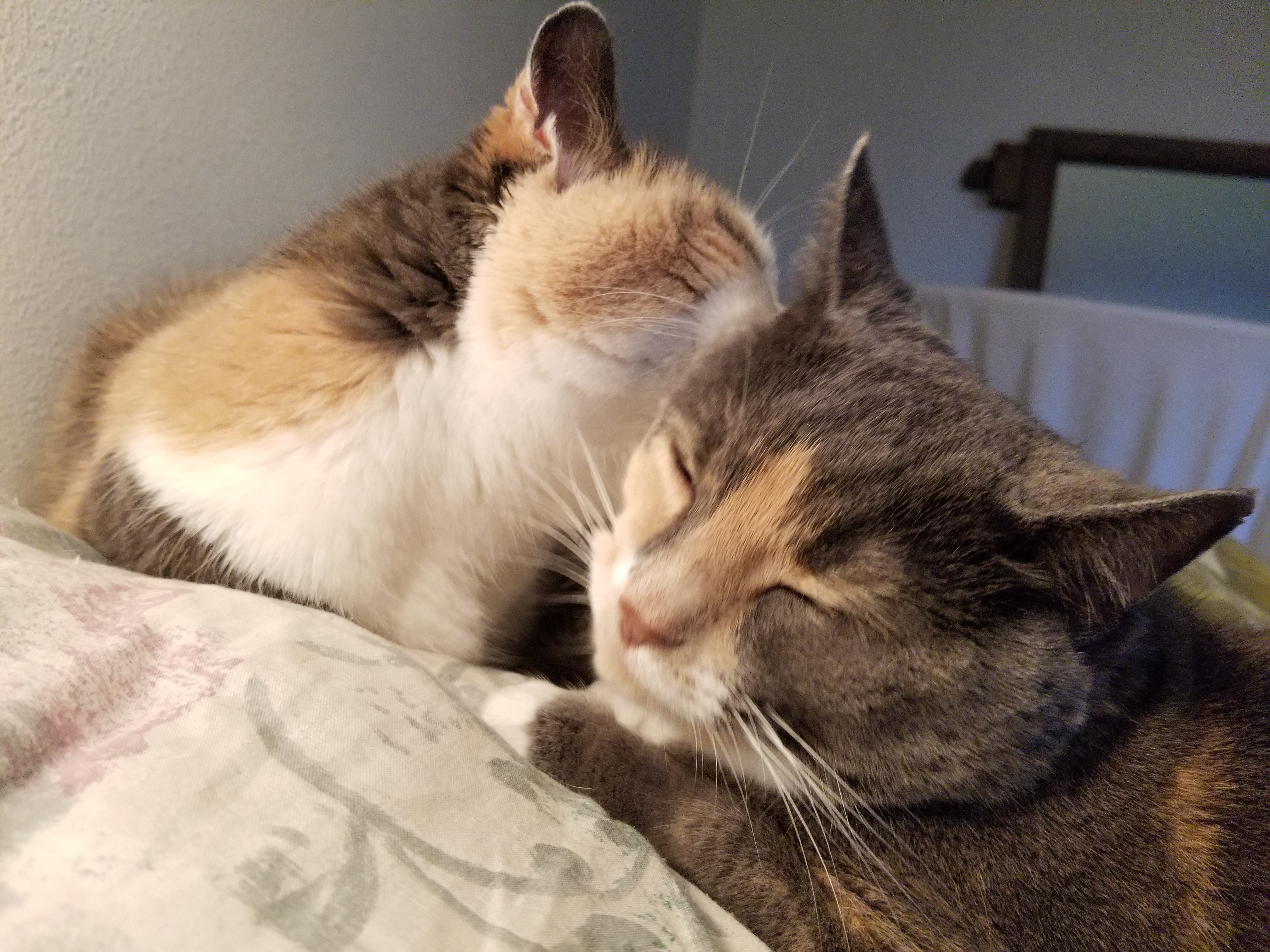 Daisy's favorite place in the house is on the bed.  She sleeps here all the time.  When it's time for me to go to bed, she chirps and climbs on me before I can even get under the covers.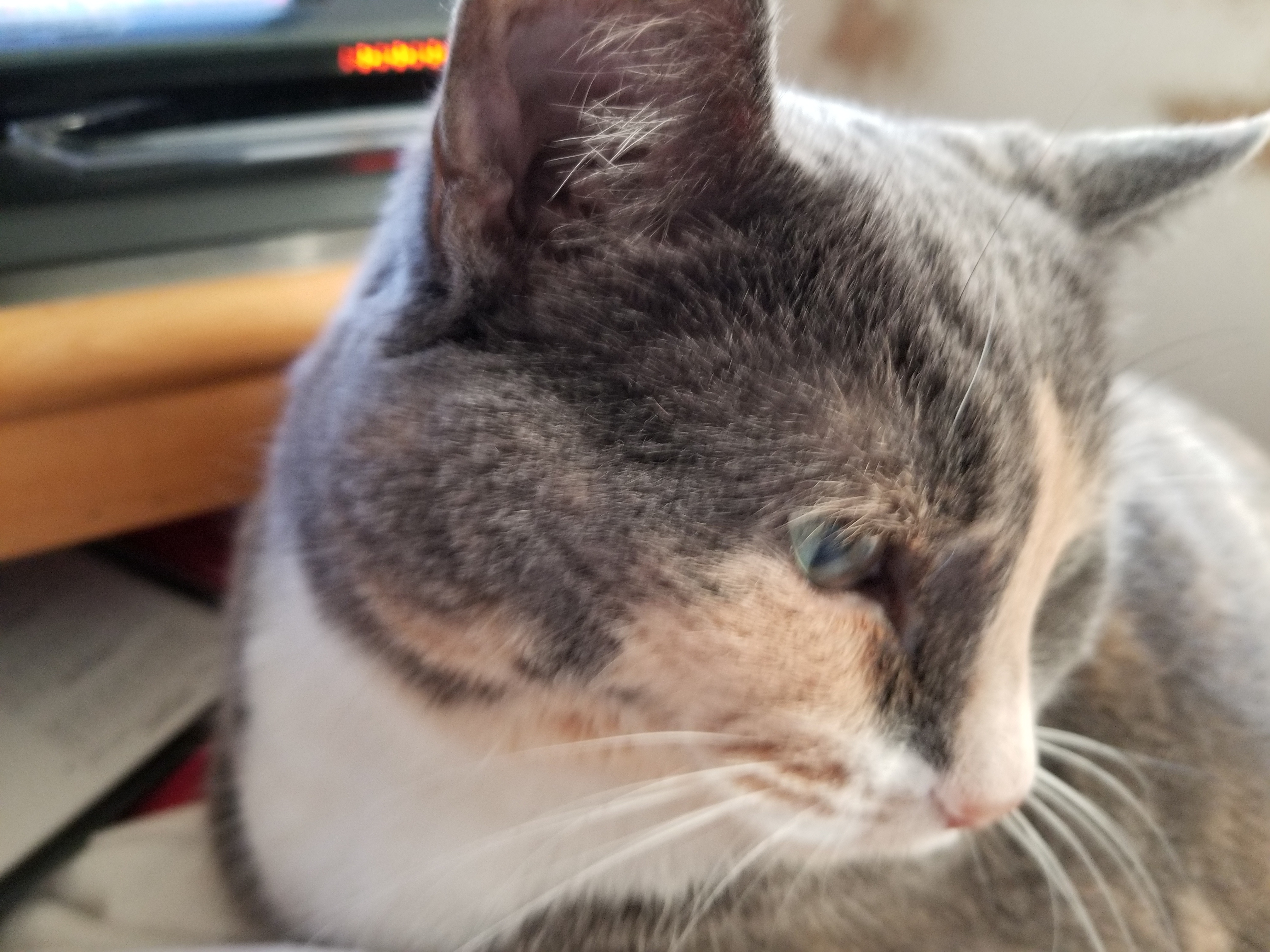 And she is here when I write.  All.  The.  Time.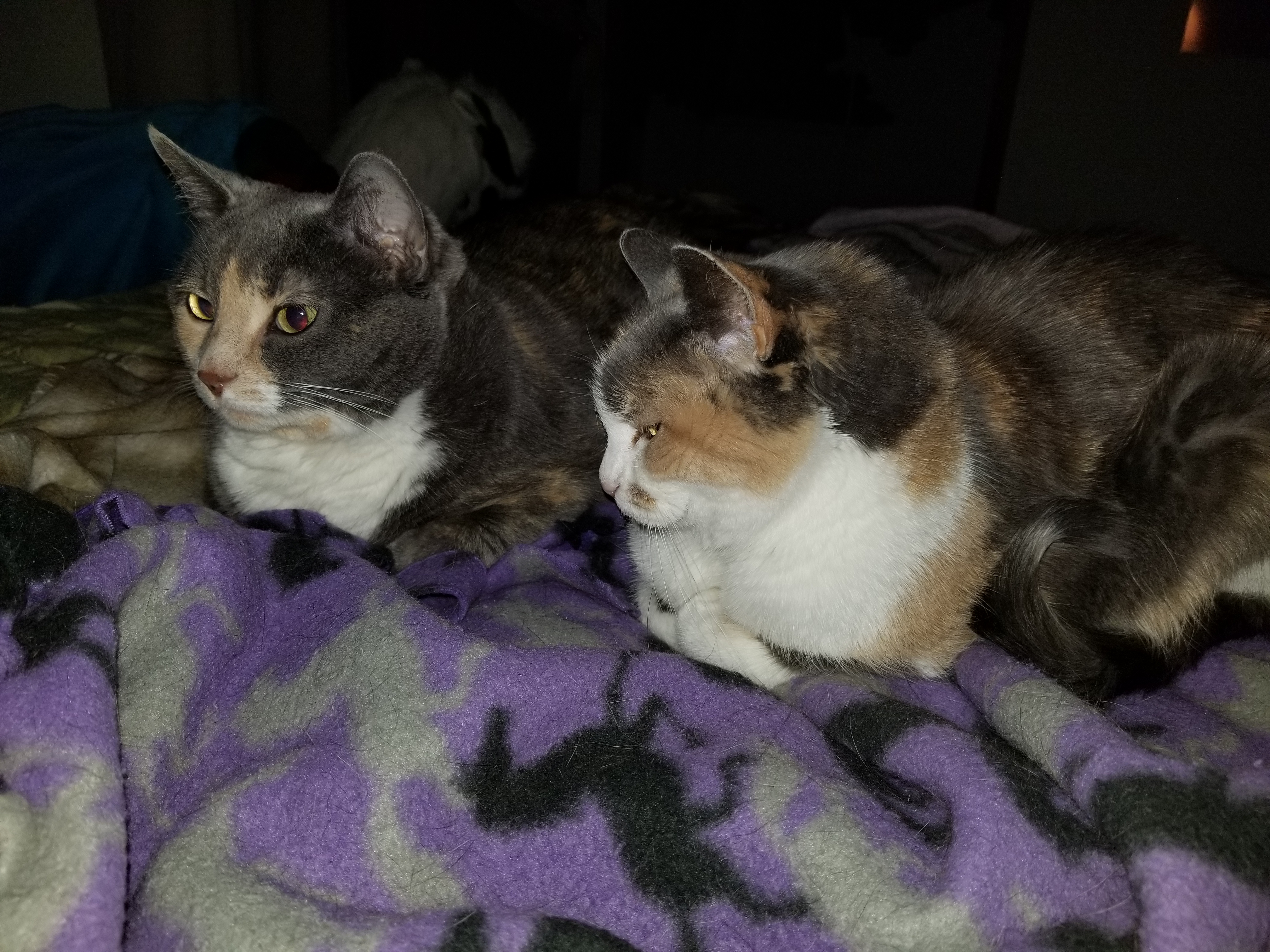 Daisy is a chirper and chitterer, especially at brushing time.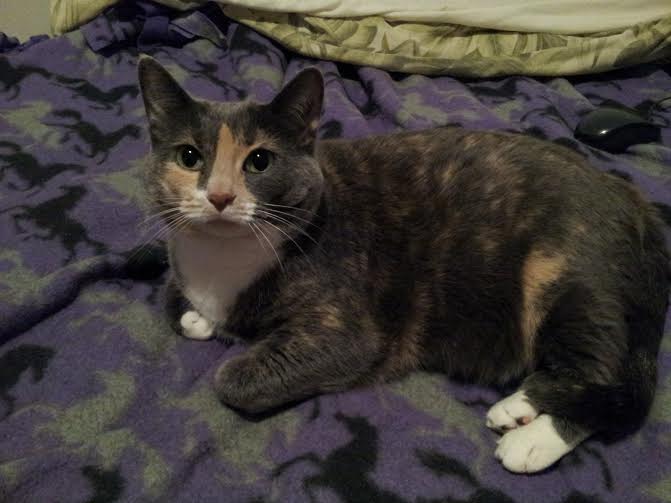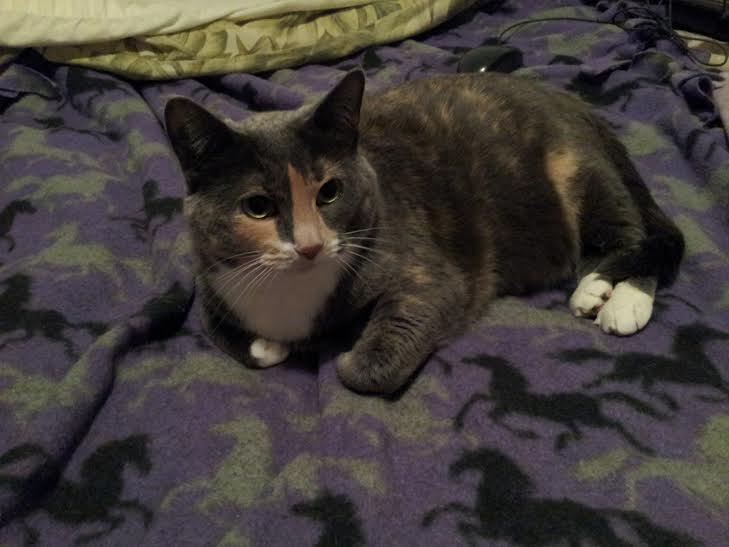 She is my constant companion when I'm working.  She sticks to me like glue.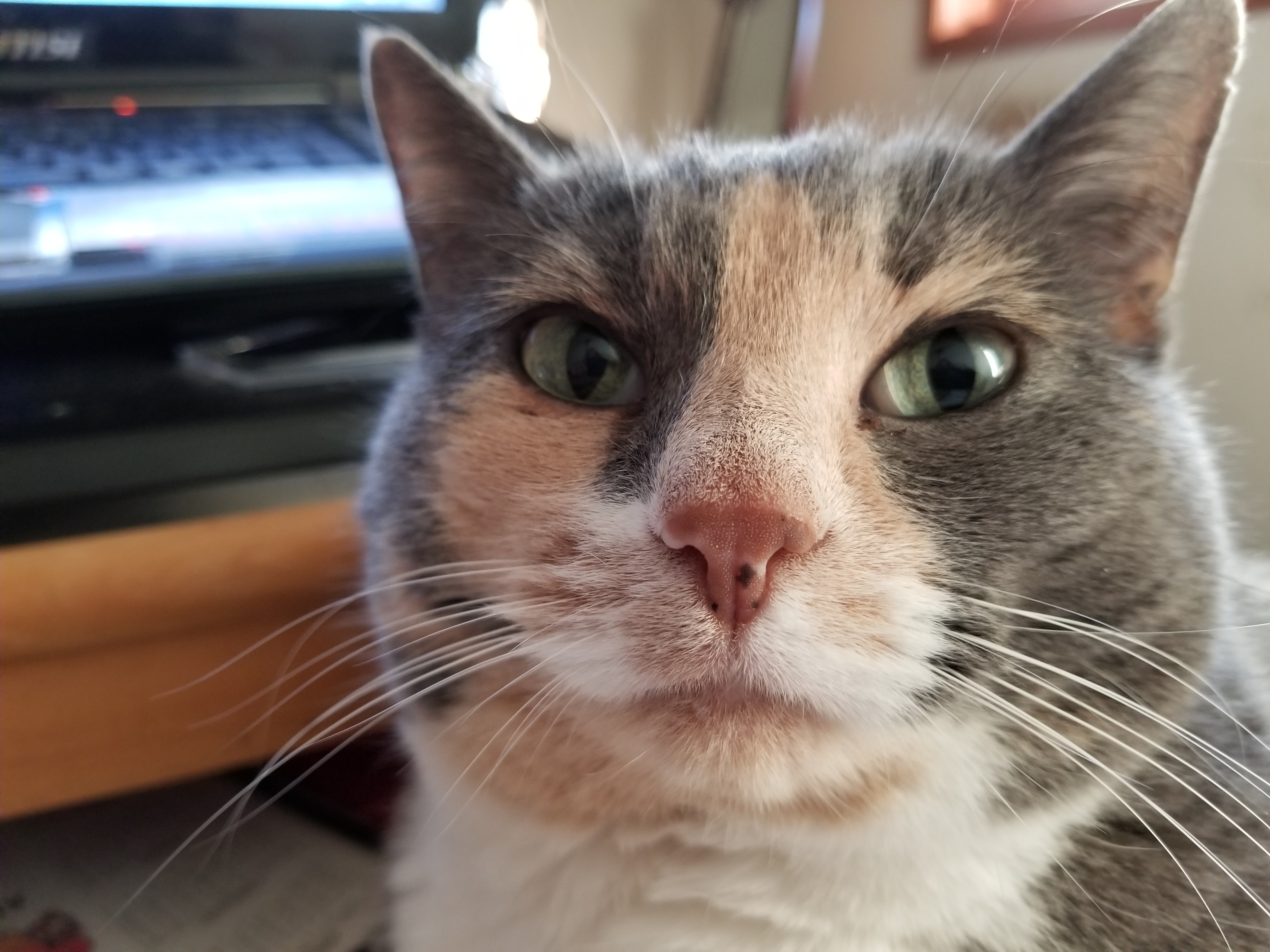 Daisy is a little cat, round and fat, with short legs and dainty paws.  Too cute for words sometimes.