Tiger is special.
He is a mellow, laid-back boy who just wants attention.  Or food.  Tiger likes food a lot.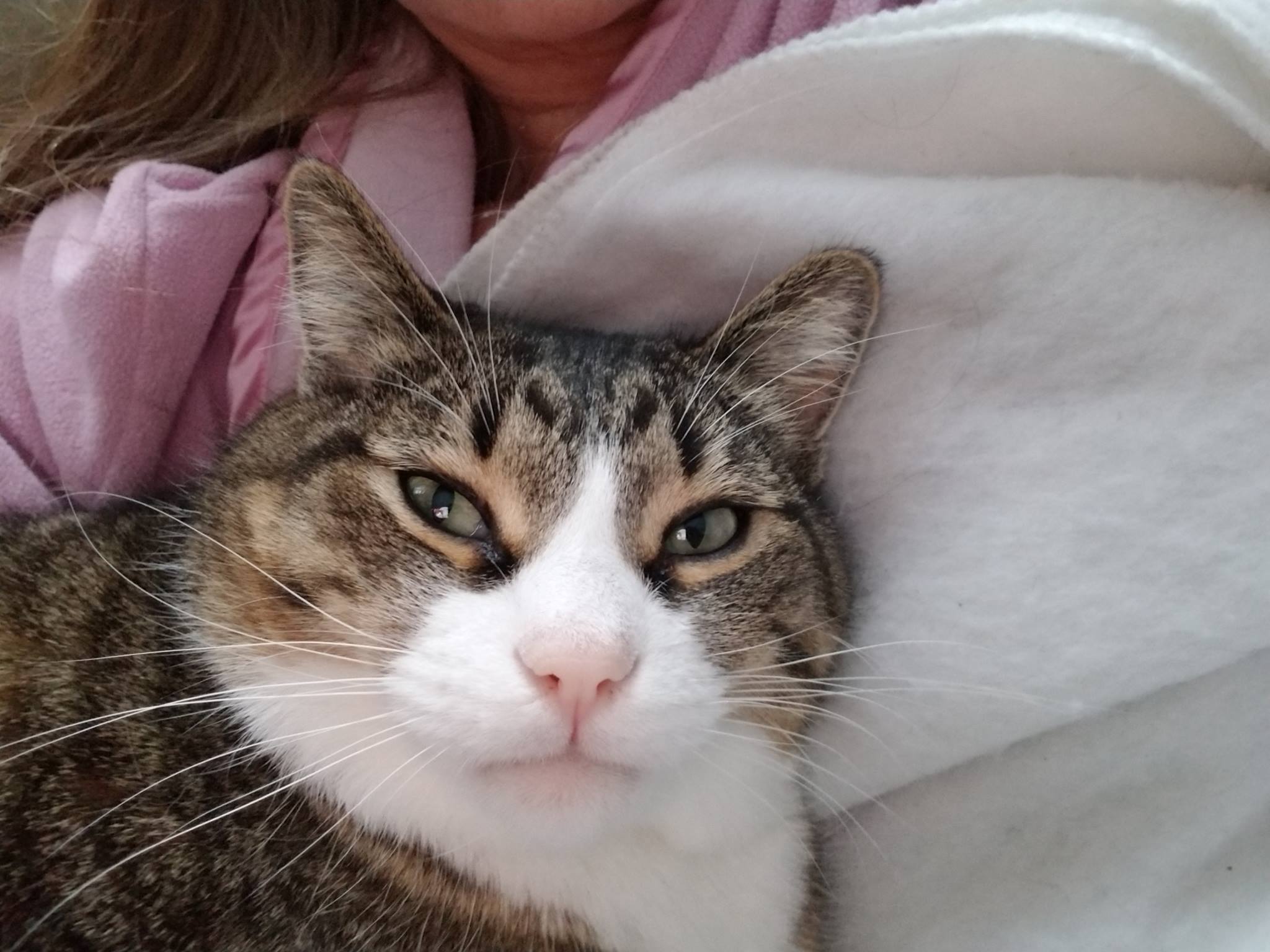 He likes to snuggle.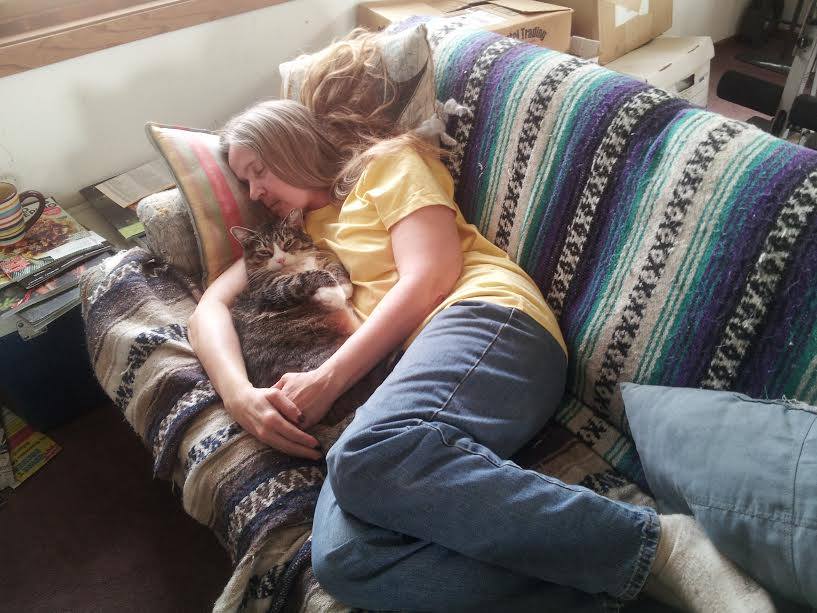 He really is a snuggler.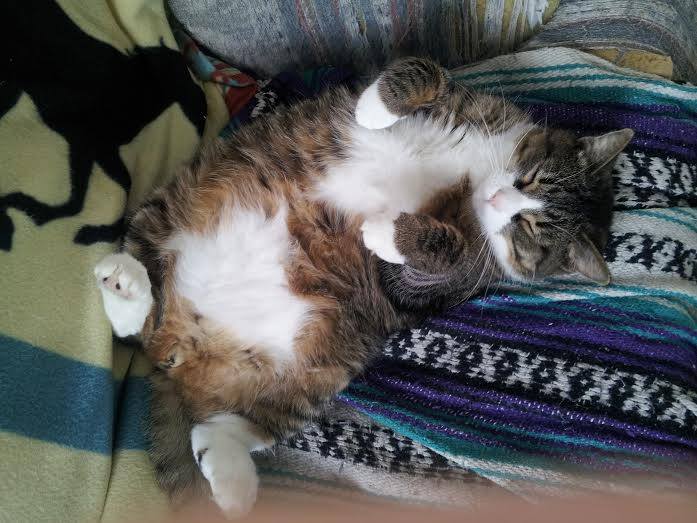 He knows how to enjoy life too.  And he likes to sleep.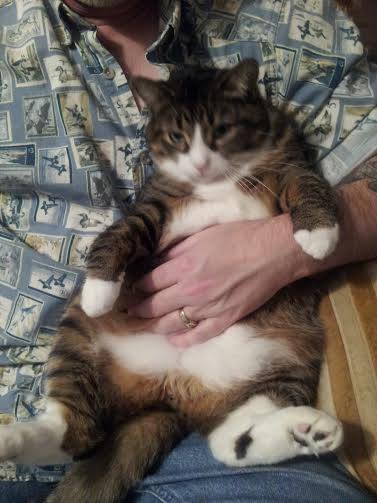 Tiger's favorite way to spend Sunday evening TV night.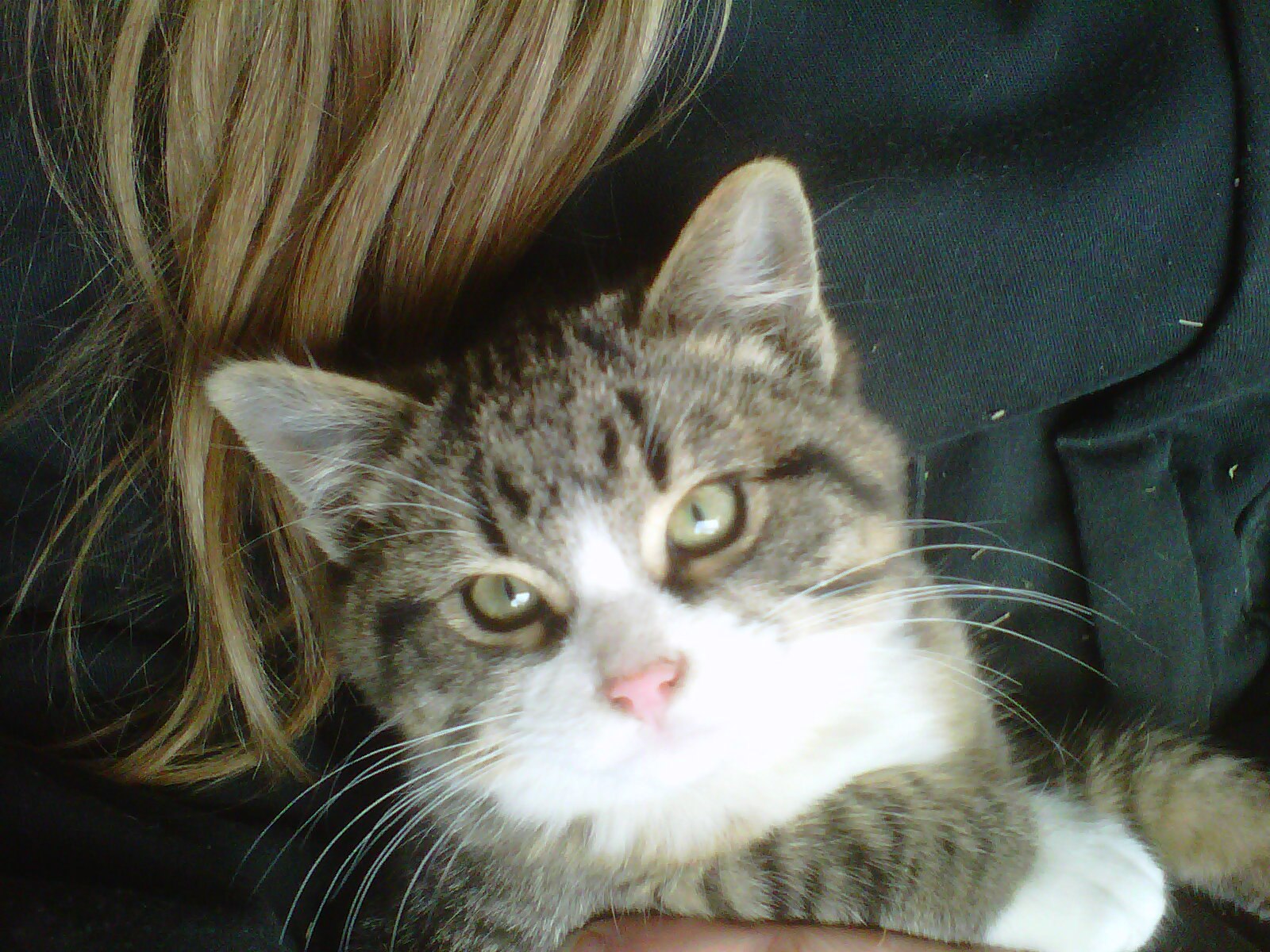 Just a young kitty here.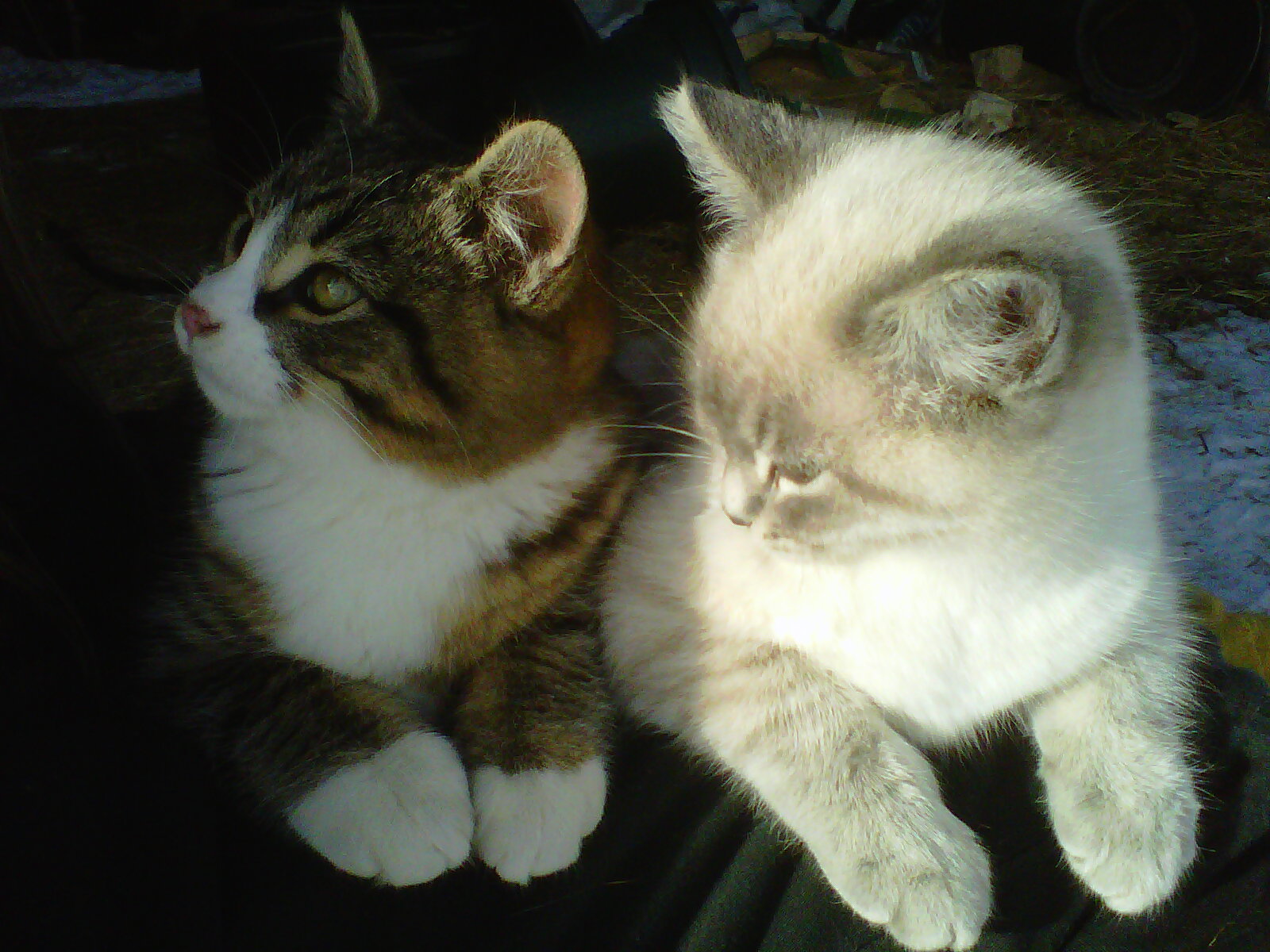 Tiger and his sister Cinders, one of my favorite pictures.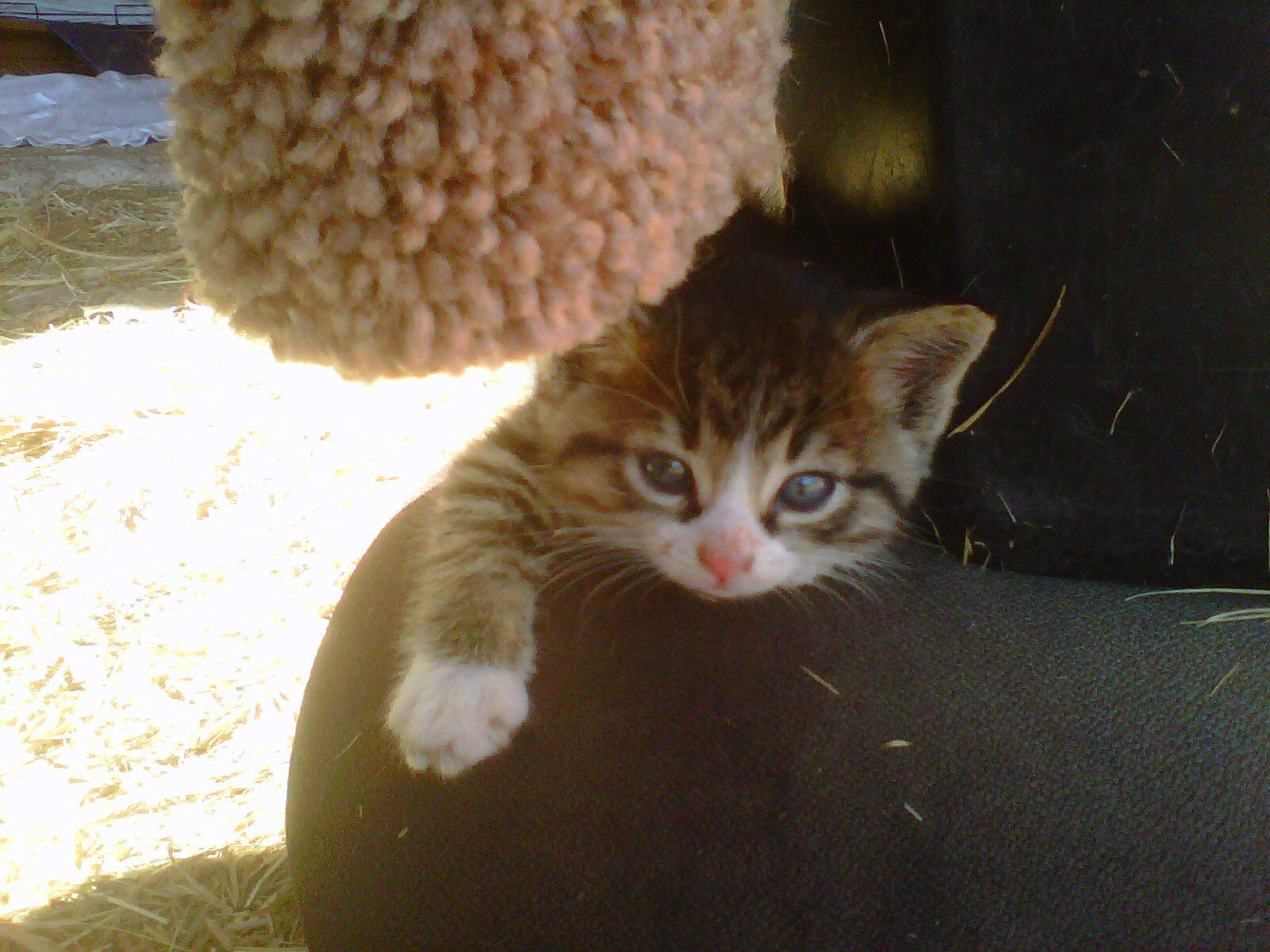 Little Tiger.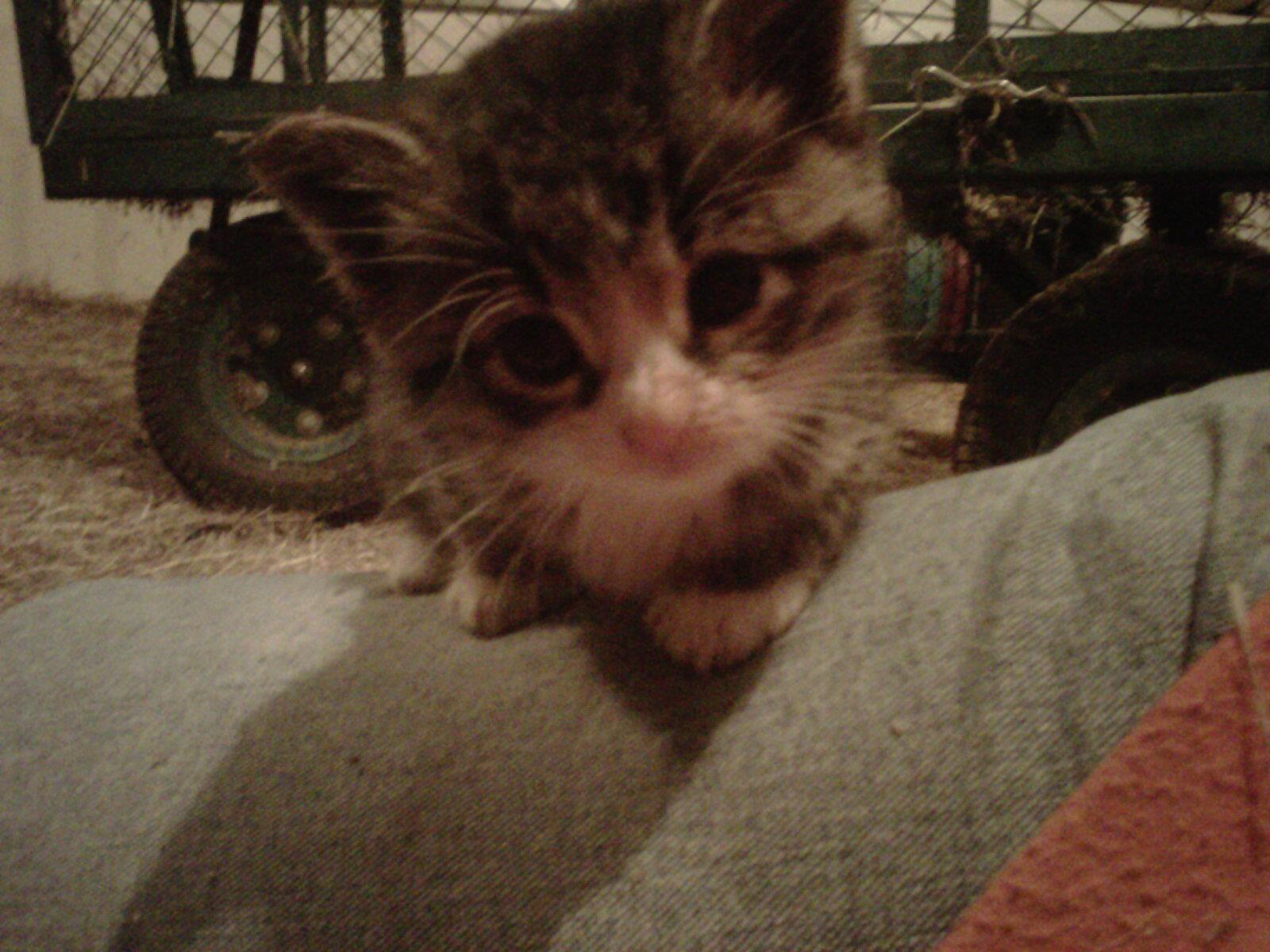 He was tiny and sickly when we first found him and his sister and brother abandoned on the side of the road.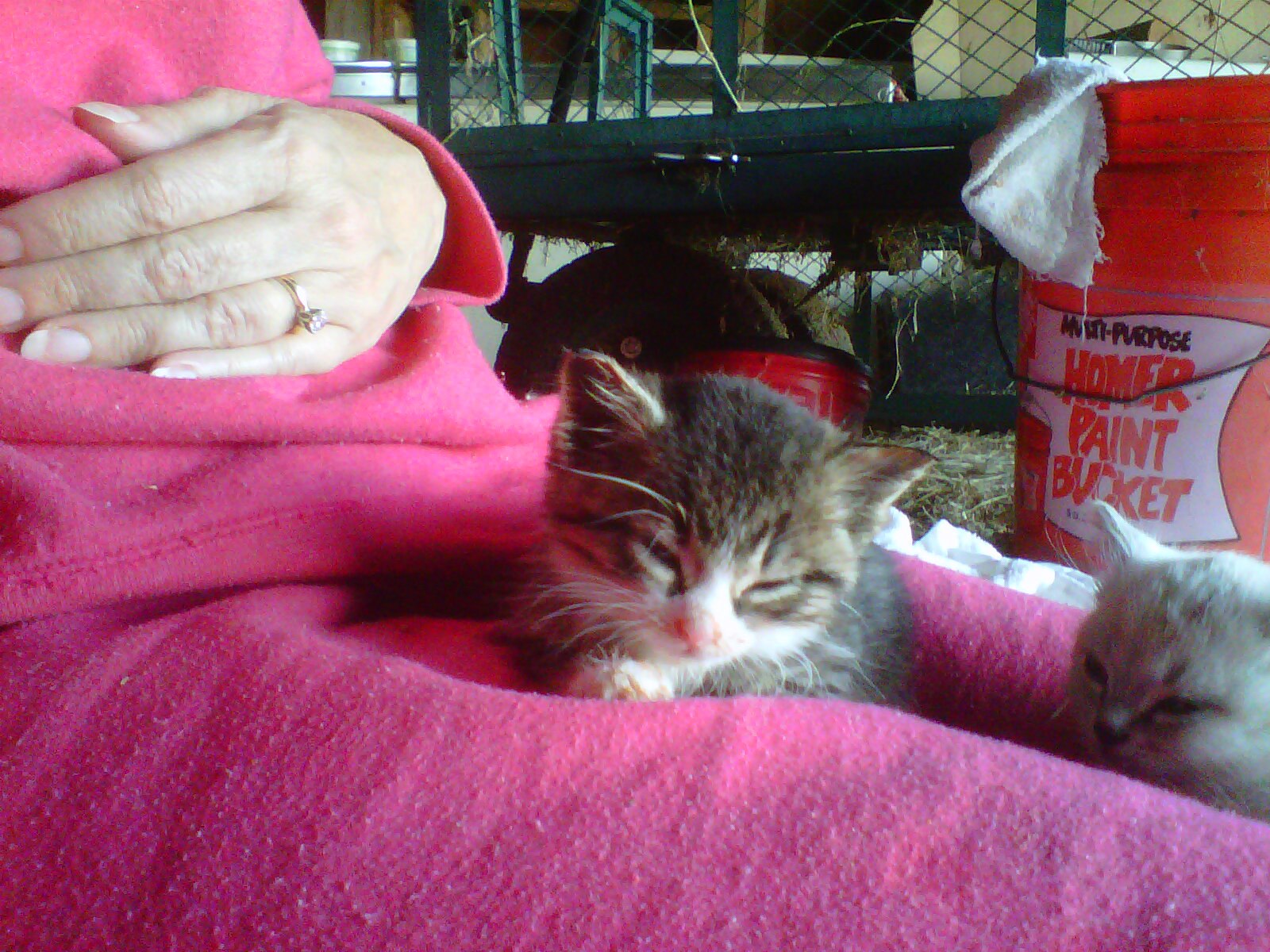 Love and snuggles and food brought them along.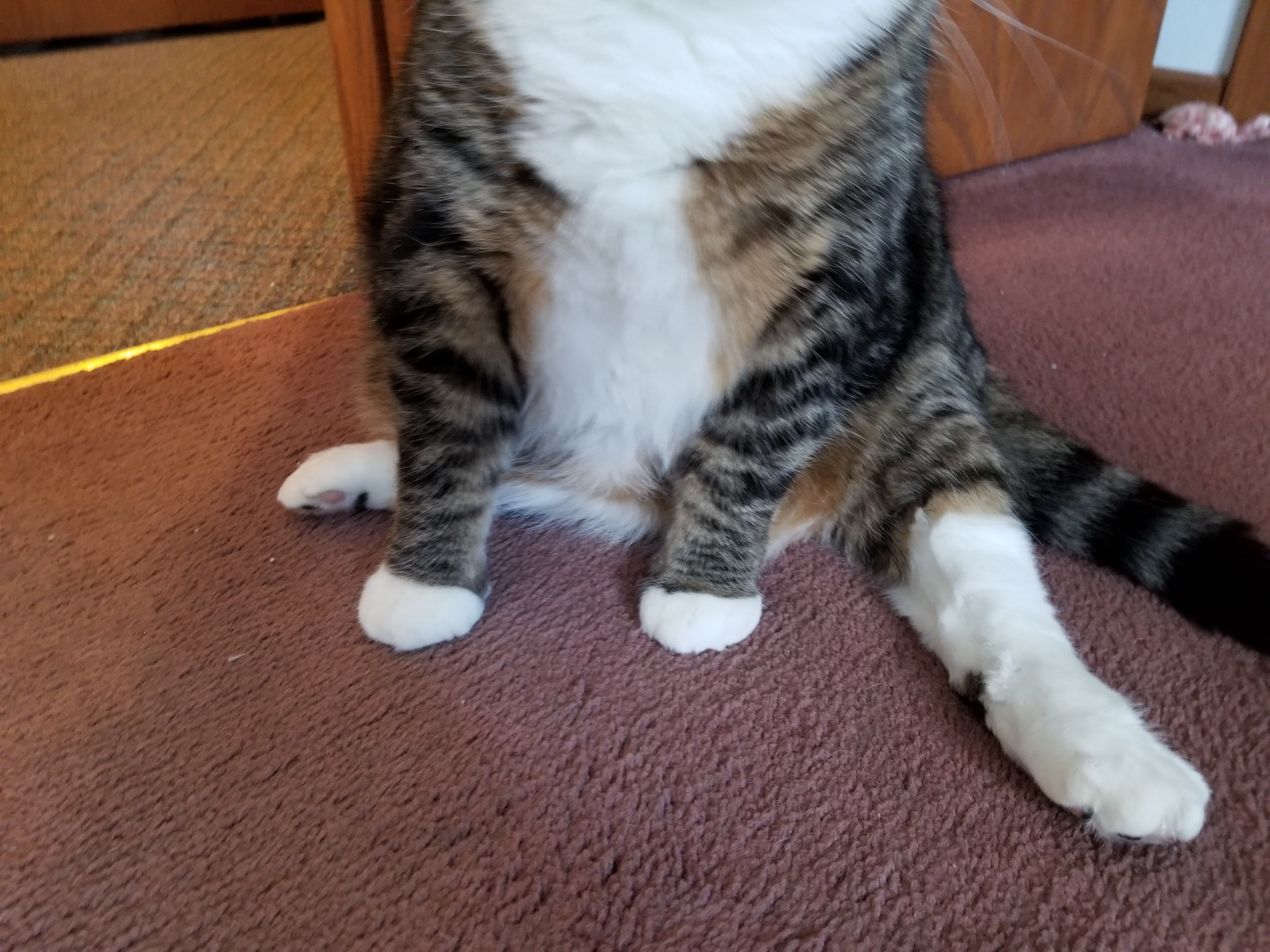 Now he's a big fat happy boy who likes to sit in funny positions.